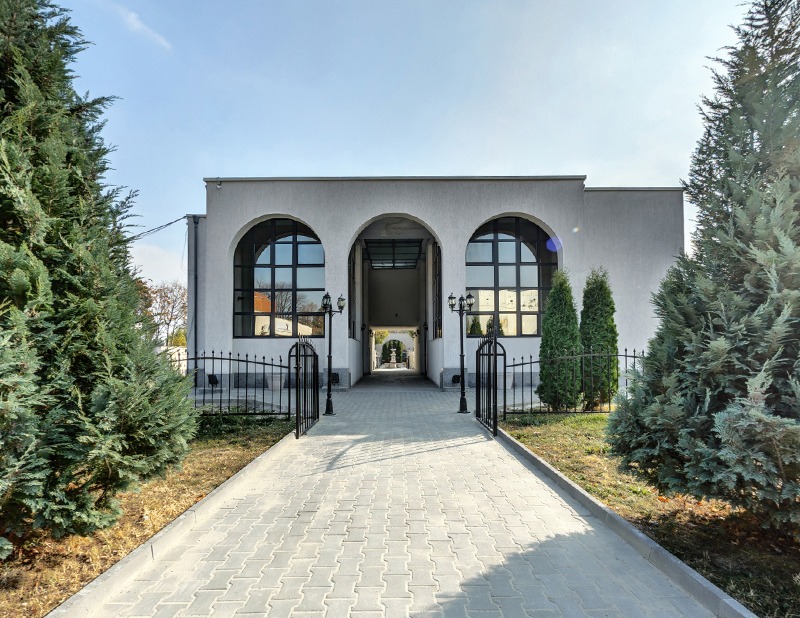 CREMATION
It is well known that the provision of burial places and the growth of cemeteries, especially in large cities, is becoming more difficult. That is why cremation is the only reasonable and affordable alternative in this case.
ATTENDANCE OF RELATIVES
Service "attendance" gives a possibility of relatives to watch in monitor cremation of his relative and uses ritual hall.
URN COMPLEX
An urn complex is a place where the people can put the urn with dust of his relative. The complex of Sofia Crematorium has been built as the best models in the EU.
Overall services
Overall service is provided outside of Sofia and includes transport from the town, 24 storage in refrigerator.
"SOFIA CREATORIUM" AD
---
"SOFIA CREATORIUM" AD manages the only crematorium in the country built on the territory of the Central Sofia Cemetery. The company has a shareholding with Sofia Municipality.
Since 2003, the crematorium has been completely refurbished and renovated. New crematorial furnaces, manufactured and supplied by the Czech Republic, are fully automated. The entire cremation process is fully in line with EU standards.